The Weir Group
A helpful team of local experts for all of your real estate needs
Current Matches: [~ liveCount ~]
Featured Listings
[~ listing.neighborhood ~]
[~ listing.price | rmCurrencyRounded ~]
[~ listing.description.bedrooms ~] beds
/
[~ listing.description.bathrooms ~] baths

Full: [~ listing.description.f_bathrooms ~] Half: [~ listing.description.h_bathrooms ~]
/
[~ listing.description.size ~]
[~ listing.lot_size ~]
ft
2
View Details
View Video
Search Listings
Access and search every listing on the MLS® System using our simple, easy to use map search.
Start Searching
Price My Home
The first step when selling your home is to set the right price for the current market conditions in your area.
Get A Home Evaluation
Email Updates
Create and save custom listing searches, and opt-in to get new listings that match your search emailed directly to you.
Sign Up Now
Ft. McMurray Real Estate from The Weir Group
Welcome to http://www.weirgroup.ca/;
With this state of the art online property finding system, you can find your dream property easier than ever. Here's how:
Go to our Properties Quick Search! All the real estate information gets updated daily. Plus you view the style, location and price of the property you've dreamed of owning. This revolutionary search process uses Google MapsTM and Google EarthTM.
To view even more listings with full updated information go to the advanced searching area. Go ahead and join today! Make your next real estate experience simple and satisfying. If you have any questions please don't hesitate to contact us.
Search Ft. McMurray Listings
Fort McMurray Market Stats
Fort McMurray Real Estate Statistics
| | | | |
| --- | --- | --- | --- |
| | Average | Min | Max |
| List Price | $ 573,751 | $ 15 | $ 10,900,000 |
| Sq. Ft. | 239 sq ft. | 0 sq ft. | 5770 sq ft. |
| Price / Sq. Ft. | $17 /sq ft. | $0 /sq ft. | $52 /sq ft. |
| Beds | 0.0 beds | 0 beds | 0 beds |
| Baths | 0.0 baths | 0 baths | 0 baths |
| Home Age | 34.7 years | 1 years | 56 years |
View All Stats
Testimonials
Thank you

Just wanted to give u a gigantic THANK YOU!!! You have been so awesome and...

Amy

Sep 27, 2016

Read This Testimonial

Knowledgeable and energetic Realtor

I can't praise Andrew highly enough. Andrew is a very knowledgeable and...

Nicolas

Sep 27, 2016

Read This Testimonial

The best realtor

Andrew Weir was our realtor for the sale of our house in Fort McMurray and...

David and Mary

Sep 27, 2016

Read This Testimonial
View All Testimonials
About Us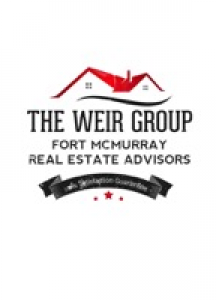 In today's challenging Real Estate market, your choice of Real Estate Professional does matter! For a greater probability of success you need dedicated professionals, who can guide you through the process and be counted on to protect your investment! Get to know us, knowledgeable, results-oriented professionals.
Contact Us